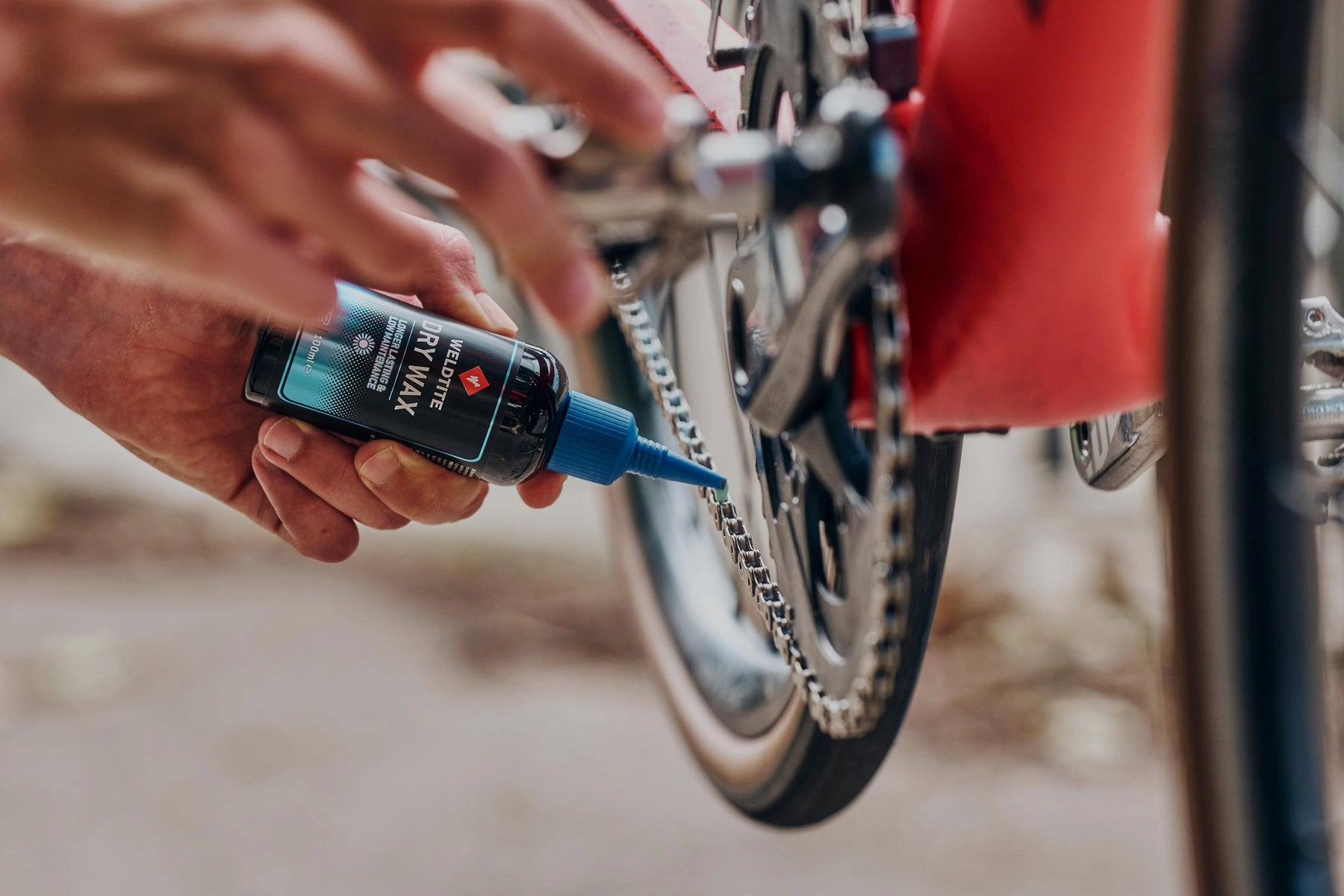 Weldtite manufacture the world's most comprehensive and innovative range of bicycle maintenance products.
Our range includes tyre repair and prevention products, specialist lubricants and cleaners, replacement small parts, workshop and consumer tools under the famous Cyclo brand. 
Weldtite was established in London in 1939 and moved the operation in 1989 to a purpose-built factory in Barton-upon-Humber, right next to the Humber Bridge. 
Puncture repair products were the building blocks of the company for more than 50 years. So if you have ever mended a puncture, the chances are you will have used one of our kits as Weldtite are the largest manufacturer of Bicycle related puncture products in Europe. 
As bicycles have developed and become more sophisticated in recent years, the need for high-performance lubricants has never been greater. Manufactured in the United Kingdom, Weldtite has within its portfolio an extensive range of lubricants under the TF2 brand, which includes additives such as Teflon and Krytox to cover different many different cycling needs. The Weldtite range of lubricants ensures your bike will always run smoothly whatever the elements may throw at you. In addition, the Dirtwash range offers a series of cleaning and degreasing solutions from the very popular Bikewash to our award-winning patented chain degreaser machine to complement our lubricants. 
Weldtite offer products for all aspects of bicycle maintenance, and we have recently added to the range PURE. Natural renewable and degradable, PURE maximizes the use of sustainable ingredients to create an ECO cleaning and lubrication range that is quality assured and performs equally as well as petrochemical products whilst being environmentally friendly.
At Weldtite, attention to detail and formulation of new products is taken very seriously within our in-house R & D facilities. Many of the chemical ingredients are sourced from chemical plants just a few miles away from our factory.
There is also a continuous rolling programme of product development that maintains Weldtite position in the market regularly launching new and innovative products for the cyclist, such as the new modular workstation with unique clamping action to hold the bike securely. 
The business has grown considerably in recent years, acquiring two very well-established British companies Adie and Cyclo Tools. As the UK's leading bike maintenance manufacturer, we now export to 56 Distributors in 41 countries worldwide.  With our extensive range of Repair products, Lubricants, Cleaners and Tools, Weldtite can be relied upon to offer the world's most comprehensive and innovative range of bicycle maintenance products which is why we say: WE ARE BIKE MAINTENANCE! 
VELOTEX IS THE PROUD DISTRIBUTOR OF WELDTITE PRODUCTS IN SOUTHERN AFRICA.