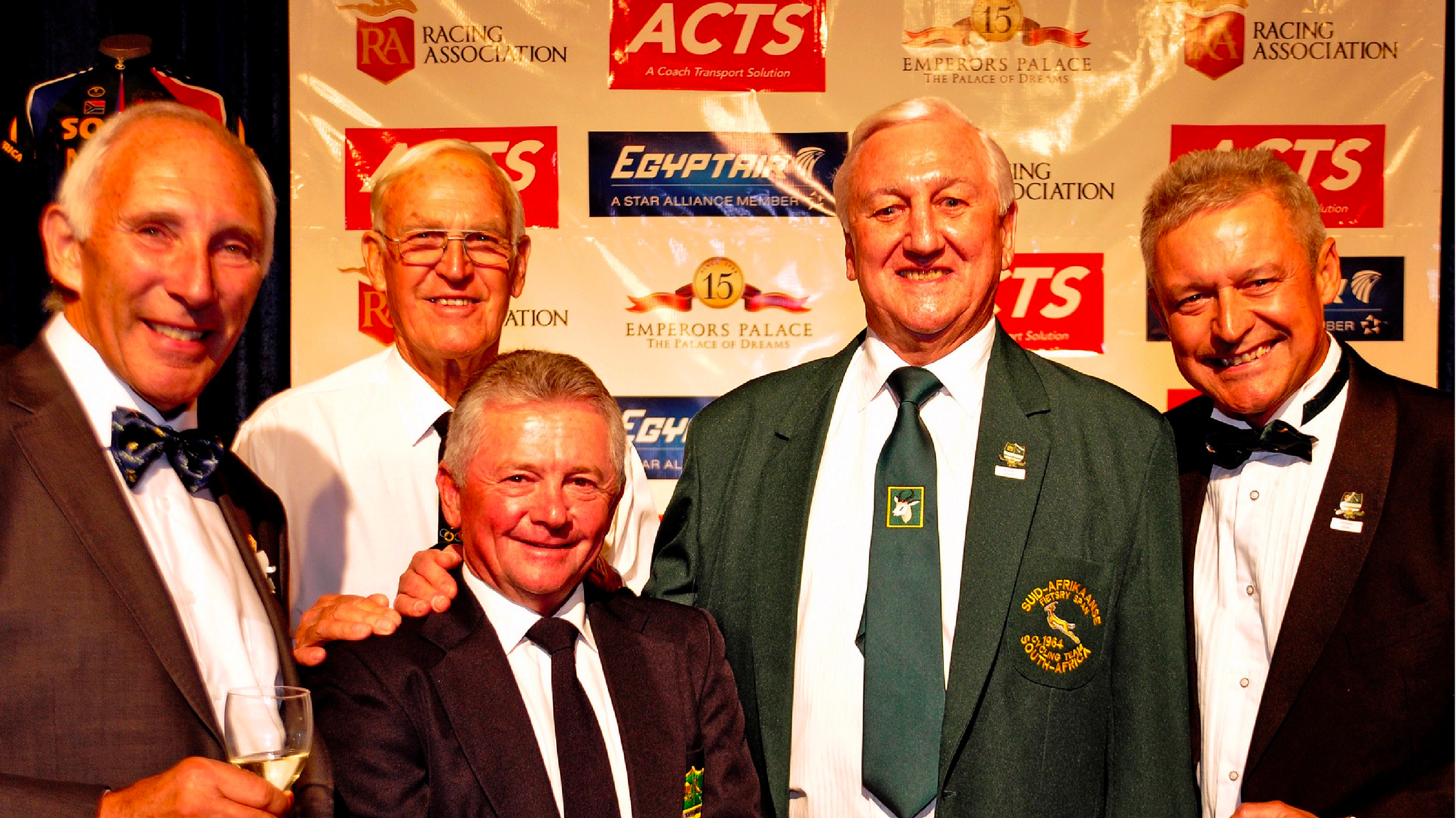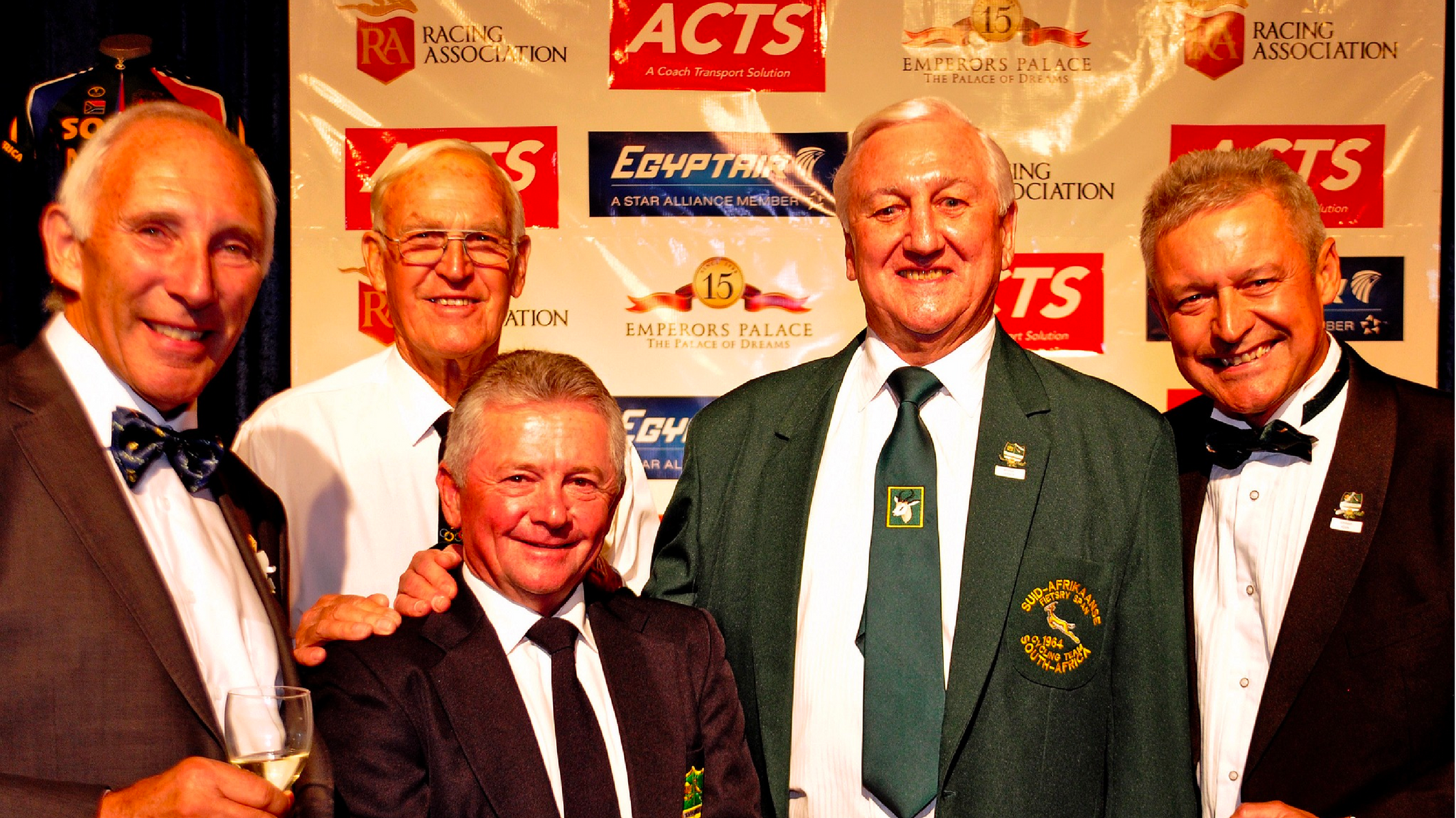 boasting an extremely close, lengthy and loyal association with South African cycling
The Legends of the Pedal was co-founded in 2007 by Johnny Koen and the SABC sports producer, Carina Grobler, when reintroducing these cycling greats to the public by way of featuring them on their SABC Pedal Talk show of the time.
It has become a group of the foremost living legends of South African cycling and their international counterparts, such as Phil Liggett MBE, the British-based, internationally celebrated, Tour de France cycling commentator and TV personality, each boasting an extremely close, lengthy and loyal association with South African cycling.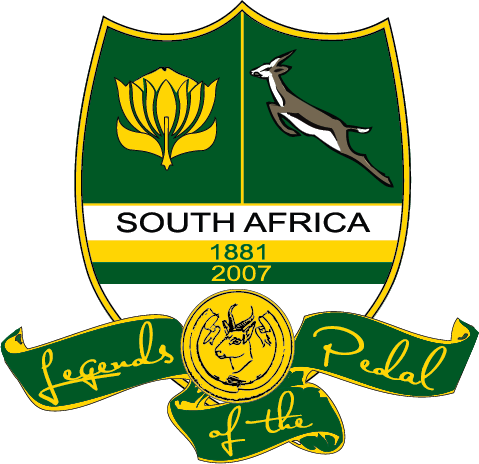 This group represents all of the possible aspects of involvement with our sport: former cyclists (essentially former, or retired from the top-level, Road, Track, MTB', BMX and Paracycling disciplines), former or current officials, administrators, members of the media, sponsors, mechanics, cycle dealers, patrons, supporters and spectators, whom have been identified by way of a poll of a select band of SA cycling experts and historians and whom have been resultantly invited and inducted as Legends of the Pedal.
Funding for the Legends of the Pedal is derived from regalia and branded merchandise sales, sponsorships, donations, proceeds from memorabilia sales, appearances and from the Legends of the Pedal Day occasions, which, in turn, feature as many of the Legends of the Pedal, whom are able to attend.
These occasions are eagerly supported, in numbers, by the cycling and business fraternity, whom generously contribute to be part of these occasions, in support of this extremely worthy cause.
Any/all of the possible proceeds generated, are channeled, free of any administration costs, fees or charges, in gross, to the Legends of the Pedal Benevolent Fund, a fund which is administered by two highly respected duly elected Trustees, Johan Nicol and William Newman, and which provides, disconcertingly, desperately required at times, assistance, to the presently less fortunate, Legends of the Pedal.
Applications for Legends of the Pedal Benevolent Fund assistance are invited exclusively to the lotpbenevolentfund@velotex.co.za email address and are only considered if received via this channel, in order to ensure applicant confidentiality and consideration transparency within and throughout this process.
Our Legends of the Pedal are gladly available for any/all appearances and promotional appearance activities at sports events, publicised cycle rides, coaching clinics, product launches, sales conferences, promotions and customer days.
Basil Cohen, Bennie Dekker, Cathy Carstens, Chris Willemse, Erjies Bezuidenhout, Gotty Hansen, Jack Lester
Article originally published by In the Bunch.